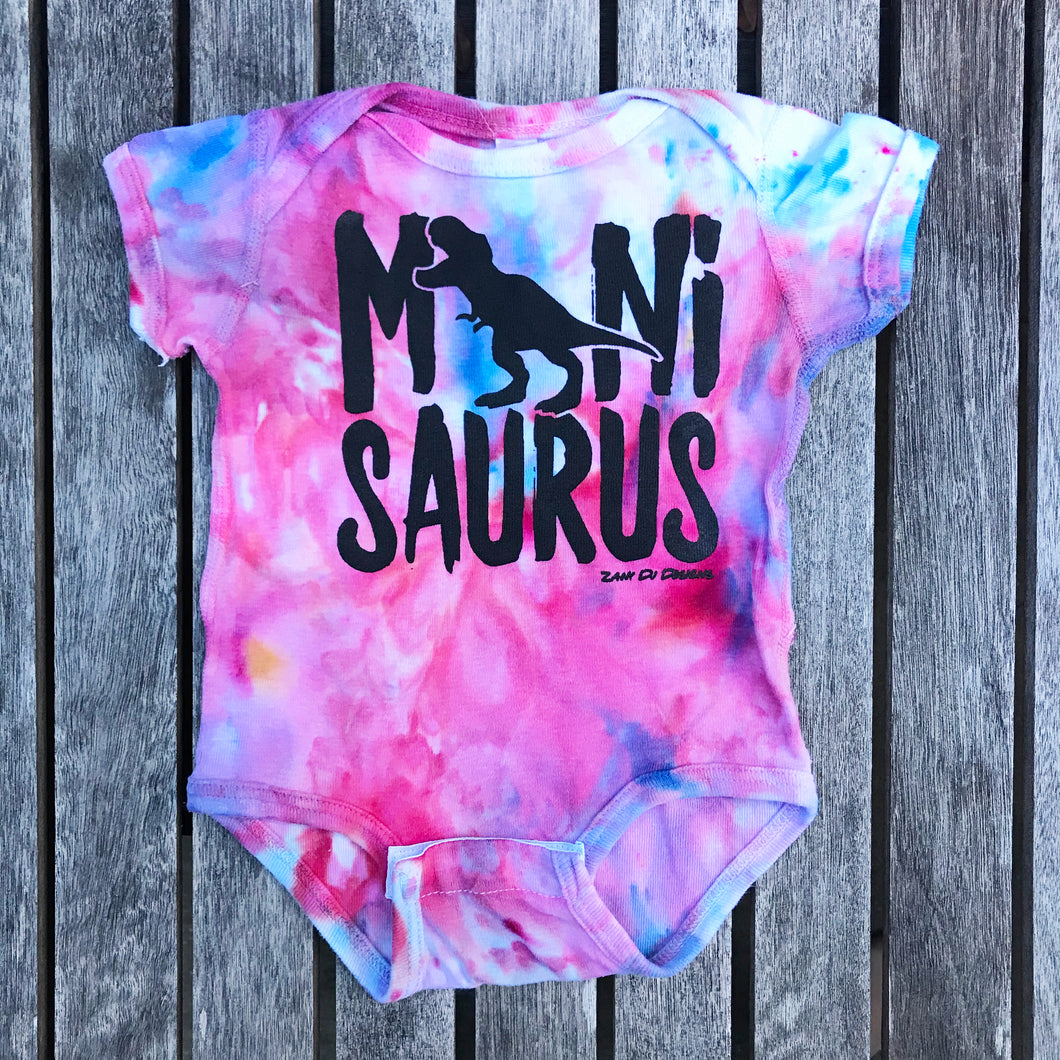 Minisaurus AMERICANA Red White Blue Tie Dye INFANT Bodysuit
Regular price $10.00 Sale
Does your kiddo sometimes sound like a Pterodactyl? Are they constantly feeding and screeching and stomping around terrorizing everything in sight? Then you, my friend, have a minisaurus. Fear not! Grab a matching Mamasaurus tee and let the world know you two mean business. Dino business.
Printed on 100% cotton jersey bodysuits. Runs true to size. See sizing chart for details.

Return Policy:

I gladly accept exchanges:

- Contact me within 14 days of delivery.

- Ship items back within 30 days of delivery.

- Items can be exchanged if they haven't been worn.

- Exchanges may be made if item is the wrong size or doesn't fit. You will be responsible for paying to return the item as well as shipping from my store to your home again. Shipping invoices will be issued via PayPal or a check can be sent with returning item. 

- Exchanged may be made if design/style is in stock.

- Absolutely NO exchanges/returns on custom orders.



If you have any questions about an item please reach out before purchasing. You can contact Alexandra at zanydudesigns@gmail.com