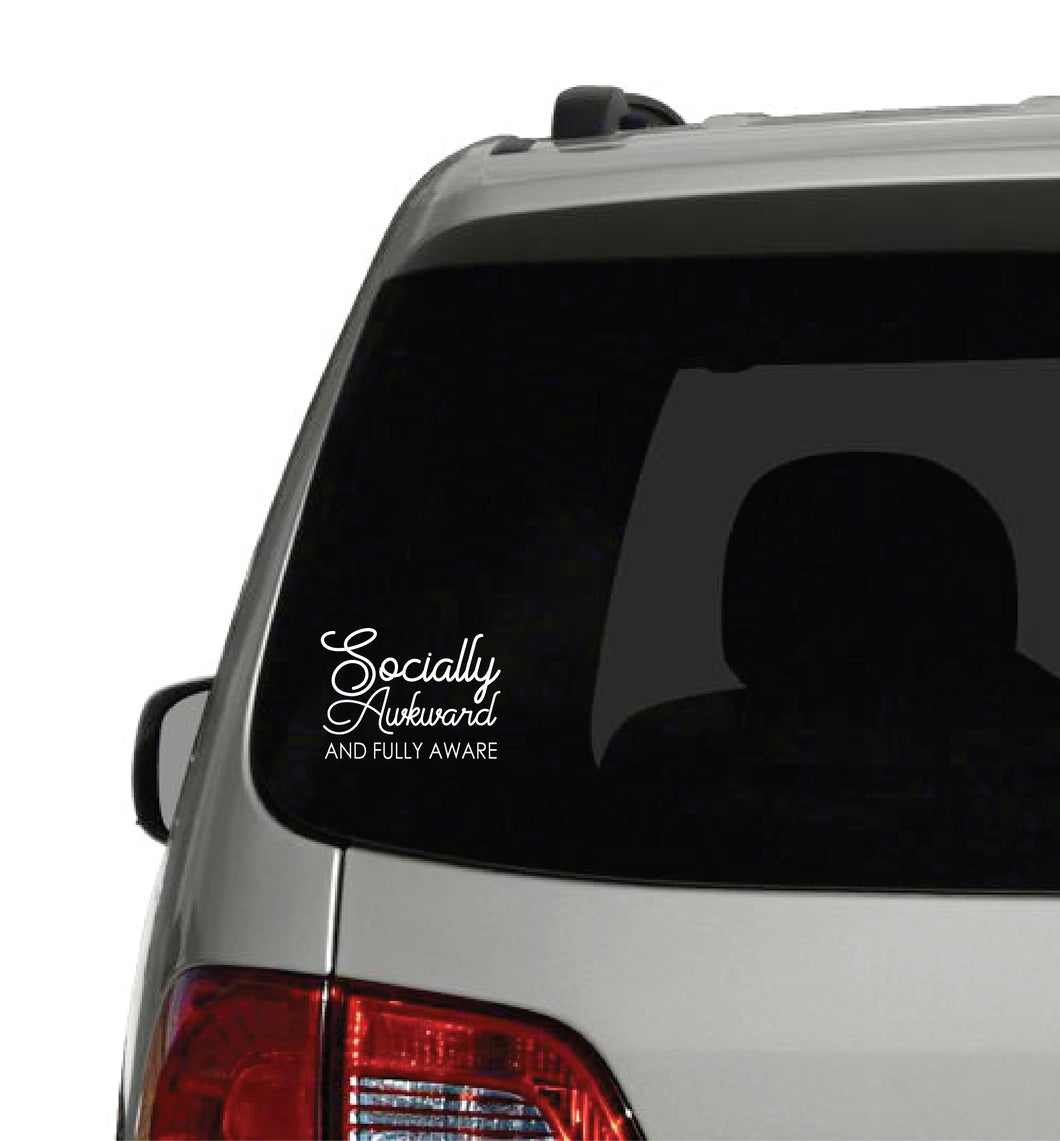 Socially Awkward and Fully Aware Window Car Decal
Regular price $10.00 Sale
Meeting new people is hard or maybe it's just awkward or maybe you're the one that's awkward? Does reading this already make you uncomfortable? Then this tee is for you, like seriously. You have your choice or white on a dark tee for those classic ladies or purple glitter on an orchid tee for those of you who are the best combo of awkward AND extra.

Decal 6 x 4 inches. It is weather resistant and easy to apply. Clean area, peel transfer paper, line up on window and use credit card to smooth out. Keep out of reach of windshield wipers. 


Return Policy:

I gladly accept exchanges:

- Contact me within 14 days of delivery.

- Ship items back within 30 days of delivery.

- Items can be exchanged if they haven't been worn.

- Exchanges may be made if item is the wrong size or doesn't fit. You will be responsible for paying to return the item as well as shipping from my store to your home again. Shipping invoices will be issued via PayPal or a check can be sent with returning item. 

- Exchanged may be made if design/style is in stock.

- Absolutely NO exchanges/returns on custom orders.



If you have any questions about an item please reach out before purchasing. You can contact Alexandra at zanydudesigns@gmail.com