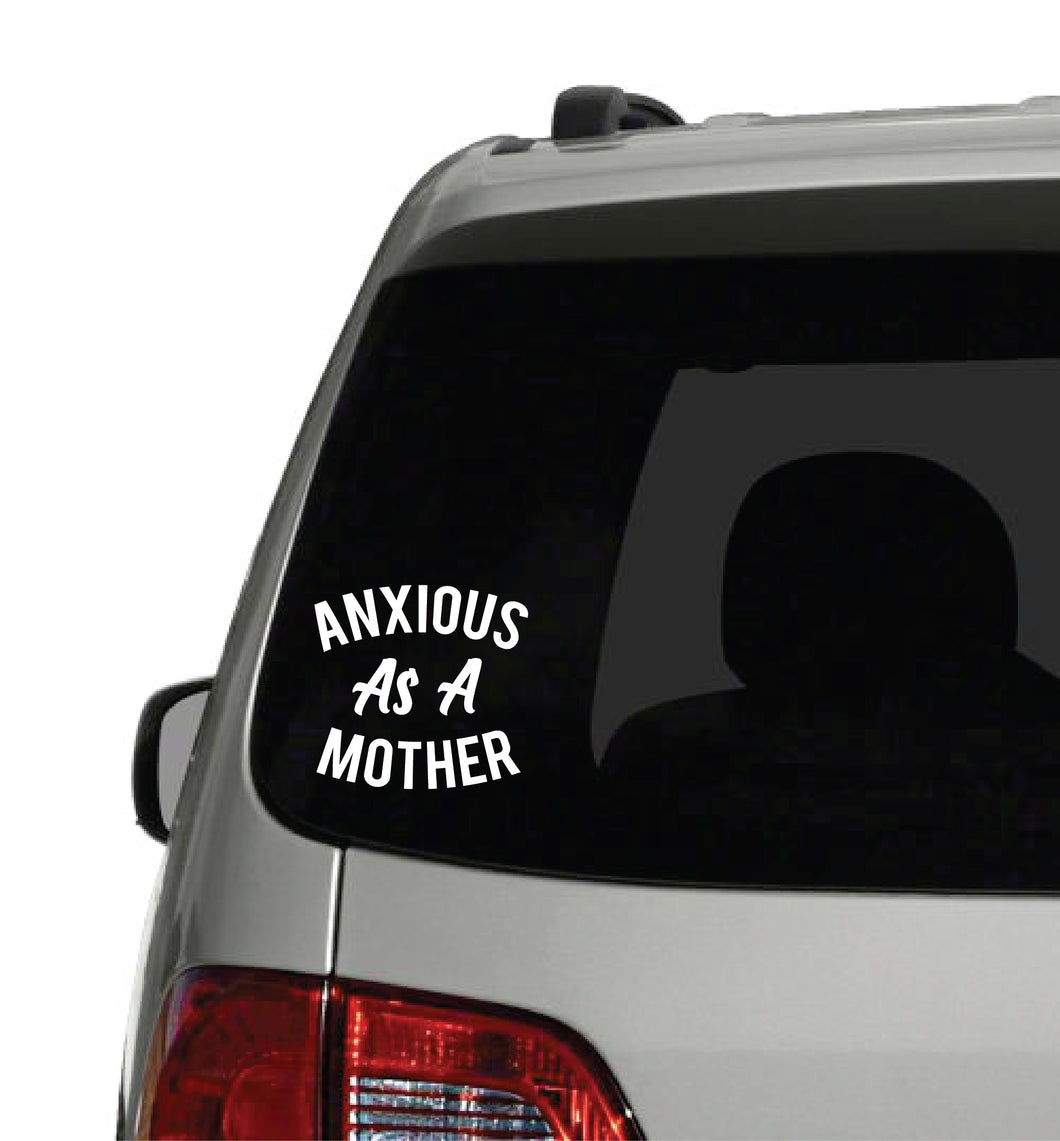 Anxious As A Mother Window Car Decal
We all know motherhood can be overwhelming and a lot to handle sometimes. Whether you're a new mom constantly checking on your baby to make sure she's breathing or a veteran mom who's always worried about their child on the walk home from the bus stop the worry never ends. Anxiety can come in many forms from a small, nagging thought all the way to the a final.
Moms have too much to worry about to not be able to get the help they need which is why we're donating part of proceeds from this design to Postpartum Support International (PSI) until the end of the year. If you, or someone you know, needs postpartum help we recommend looking into what PSI has to offer. Click
here
for their website.
We also recommend checking out the
Mediocre Mom Club
for a community of like minded individuals.
Decal 5 x 4.7 inches. It is weather resistant and easy to apply. Clean area, peel transfer paper, line up on window and use credit card to smooth out. Keep out of reach of windshield wipers. 

Return Policy:

I gladly accept exchanges:

- Contact me within 14 days of delivery.

- Ship items back within 30 days of delivery.

- Items can be exchanged if they haven't been worn.

- Exchanges may be made if item is the wrong size or doesn't fit. You will be responsible for paying to return the item as well as shipping from my store to your home again. Shipping invoices will be issued via PayPal or a check can be sent with returning item. 

- Exchanged may be made if design/style is in stock.

- Absolutely NO exchanges/returns on custom orders.



If you have any questions about an item please reach out before purchasing. You can contact Alexandra at zanydudesigns@gmail.com