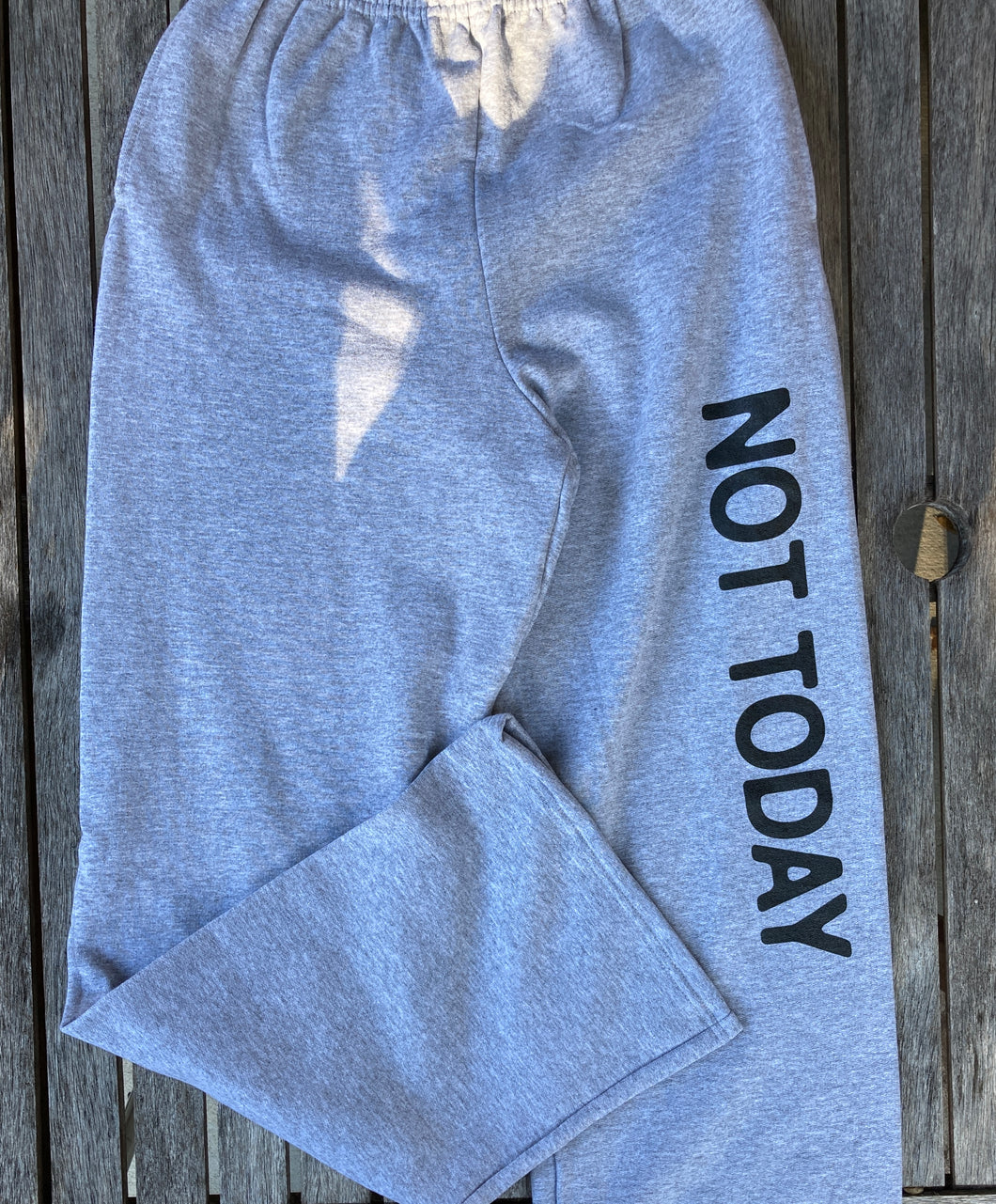 Not Today Grey UNISEX Fleece Sweatpants
Regular price $40.00 Sale
Like a man with dreamy eyes- the pockets on these pants are so deep you'll get lost in them for days. Plus! There's no gathering at the ankle so you can have all the comfort and full range of motion that you could ever want for a day on the couch. Lined with fleece these sweats will keep you nice and warm.
7.8-ounce, 50/50 cotton/poly fleece
Air jet yarn for a soft, pill-resistant finish
Elastic waistband with drawcord
Open bottom cuffs
Return Policy:

I gladly accept exchanges:

- Contact me within 14 days of delivery.

- Ship items back within 30 days of delivery.

- Items can be exchanged if they haven't been worn.

- Exchanges may be made if item is the wrong size or doesn't fit. You will be responsible for paying to return the item as well as shipping from my store to your home again. Shipping invoices will be issued via PayPal or a check can be sent with returning item. 

- Exchanged may be made if design/style is in stock.

- Absolutely NO exchanges/returns on custom orders.



If you have any questions about an item please reach out before purchasing. You can contact Alexandra at zanydudesigns@gmail.com